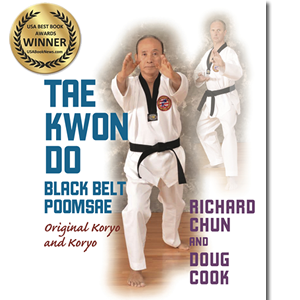 Taekwondo Black Belt Poomsae [BOOK] Koryo and Original Koryo
According to the World Taekwondo Federation, there are over 90,000,000 taekwondo black belt practitioners worldwide. Every level 1 blackbelt student is required to learn Poomsae Koryo. Yet, few are familiar with the ancestral form known as the 'Original Koryo'. Prearranged forms known as poomsae in taekwondo, or as kata in karate, are a primary method of transmitting martial arts skills from teacher to student. Assport preference supplanted fighting preference in taekwondo's raison d'être, the Original Koryo was modified in kind to today's well-known Koryo. Written specifically for level 1 and level 2 black belt students, this book is a scholarly attempt to capture, transmit and preserve as an inheritance, the historical treasures and technical elements inherent in Original Koryo andKoryo, as well as the applications less obvious or even secretly encoded in these forms. All for the benefit of those seeking more than triumph in the ringor aerobic fulfillment from their taekwondo training.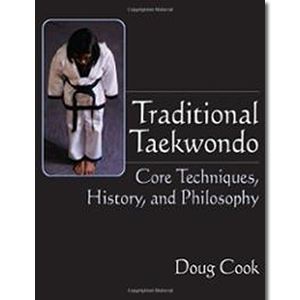 Traditional Taekwondoo Core Techniques, History, and Philosophy
This comprehensive work describes in detail, the history and evolution of Taekwondo from its ancient roots to modern day applications. Also included are exercises in Ki development or internal energy development, meditation practice and 'core' practical self-defense strategies. This work focuses on the traditional aspects of Taekwondo rather than on its sportive component.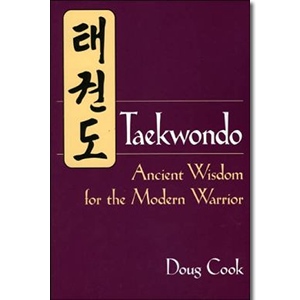 Taekwondo Ancient Wisdom for the Modern Warrior
Learn how principles such as honor, perseverance, and dedication will enhance your daily life, how the philosophical and physical tenets of Taekwondo combine to form not only a way of living, but a solid system of self-defense, and why these concepts are not just quaint ideals, but more important than ever in today's age. Taekwondo's Ancient Wisdom is not only a "must read" for every practitioner of any other martial art, but for everyone who seeks to learn from our collective past to better navigate through today's confusing times.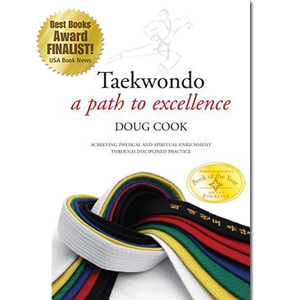 Taekwondo a path to excellence
This book is about a journey; a journey whose ultimate destination is the achievement of physical and spiritual enrichment through the disciplined practice of the world's most popular martial art. Continuously emphasized are complex skills and ethical principles wrapped in a rich history that act as a moral compass in pointing the way to self-improvement. Whether you are a practicing martial artist or seeking to decode the foundation of Taekwondo as a springboard to success, this book is one worth exploring.