USTA Tee-Shirt - $30
USTA Sweat Shirt - $50
USTA Uniform with USTA Patch (on left side) - $80
USTA Poomsae Uniform with USTA Patch (on right side) - $130
USTA Gym Bag - $45
USTA Flag - $90
USTA Warm-Up Suit - $130
Books and DVDs – See Web Site for Pricing
*Shipping and Handling Charges NOT INCLUDED in pricing
Please make check payable to Chosun Taekwondo Academy and send to:
USTA c/o Chosun Taekwondo Academy
60 Galloway Road
P.O. Box 721
Warwick, NY 10990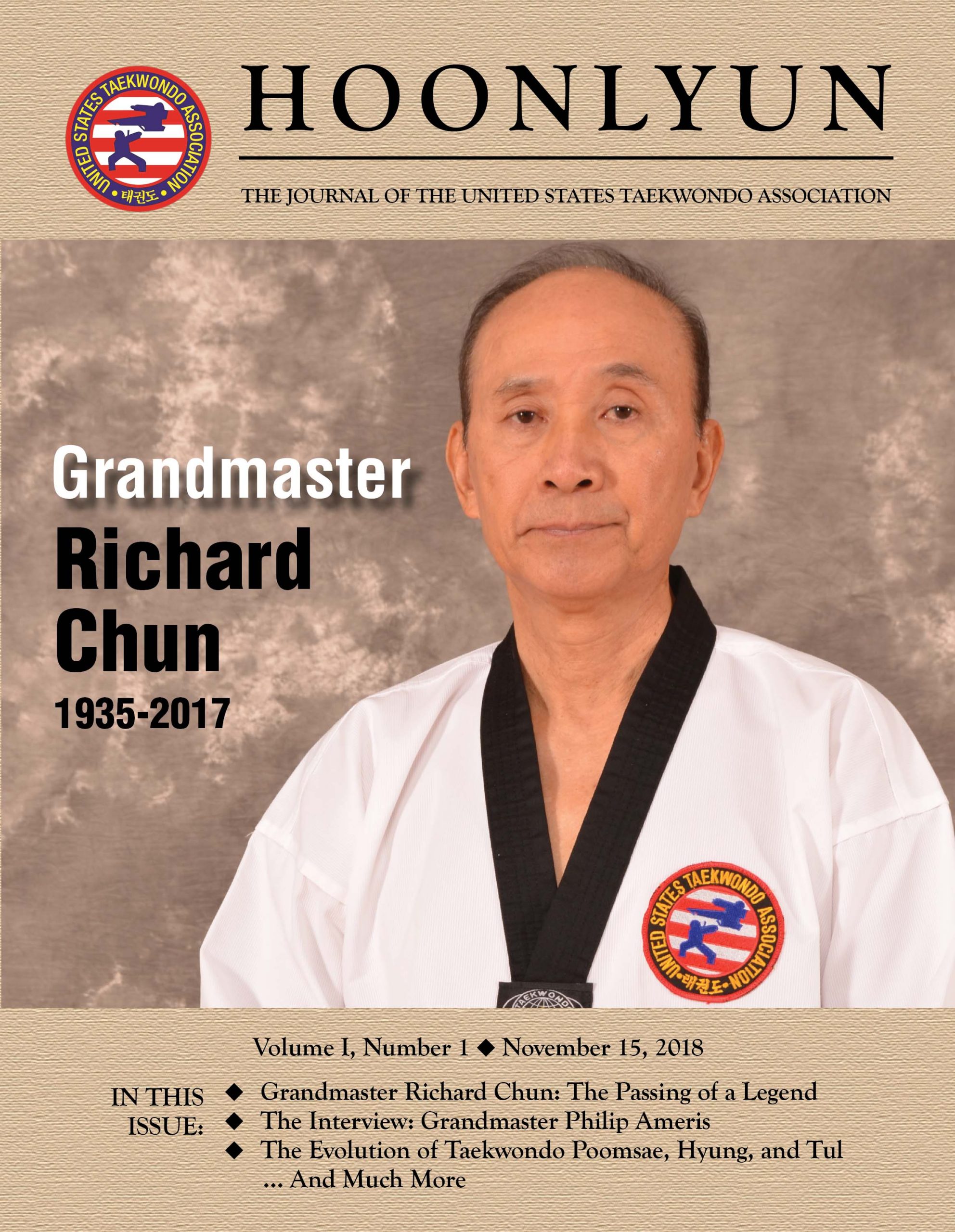 This elegant, high-quality, HARD-COPY periodical, filled with highly valuable articles by world-famous martial arts teachers and authors, is published periodically.   To secure a copy of the current issue or past issues,  click the button below.
You DO NOT need to be a member of the USTA to take advantage of this magazine. It features Taekwondo for all.